This feed has been updated. Reload?
I've decided to move the VMs on my desktop from VirtualBox to Microsoft Hyper-V. Because reasons.
Actually because I've upgraded my desktop to an AMD Ryzen CPU: first, AMD-V/SVM is not supported by the Intel HAXM thing from the Android SDK, so I wanted to try out Microsoft's Hyper-V based Android "emulator" (VM configurator/runner thingy) instead. Second, giving 16 virtual CPUs on an SMT 8-core to a FreeBSD guest in VirtualBox results in a weird performance issue. (Though giving 4 vCPUs to multiple VMs on a 4-core CPU worked fine.) Third, it's Oracle VM VirtualBox and …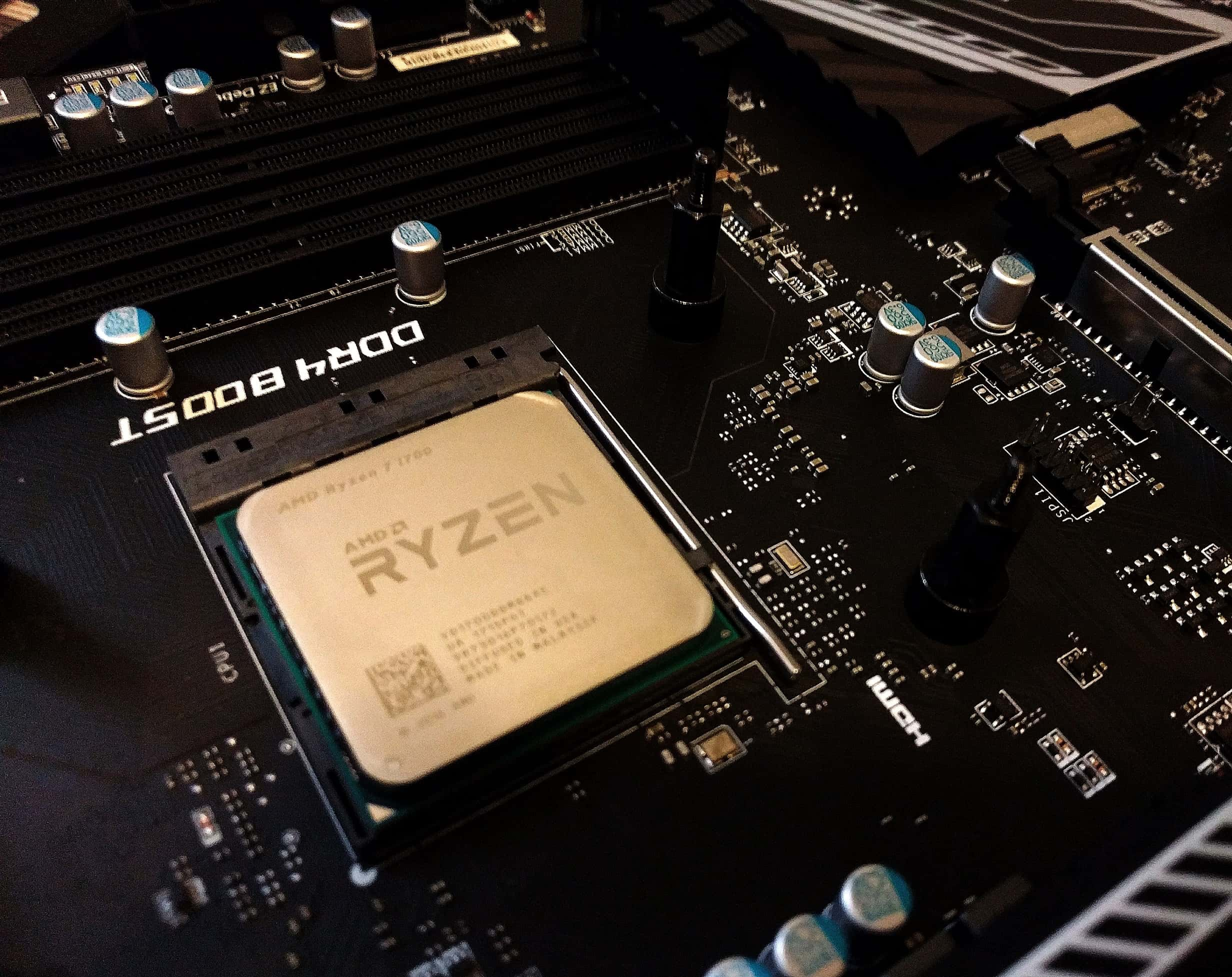 My desktop has Ryzen! :D
Interestingly, it runs my 2400 rated DDR4 sticks at 3200. Not super tight timings (CL18-19-19-37 1T) but pretty good for Hynix memory. My previous system, non-K Skylake, couldn't run it above ~2450.
One of the passwords with access to publish koa was literally «password».
what the fuck. I guess the stereotype that developers care more about security than the general public is just a stereotype…
lol, Sia has a minimum fee of 1000 SC, even if you want to get ~20 GB for 5 SC. Horrible for small scale storage.
I went to pull the gadgetbridge repo today and look at this shit. Someone issued a DMCA takedown because "reverse engineering of my work or sharing images from my work is strictly forbidden"?! Fuck off asshole, you can't copyright that. Apparently the reverse engineering is bluetooth logs. What a dick.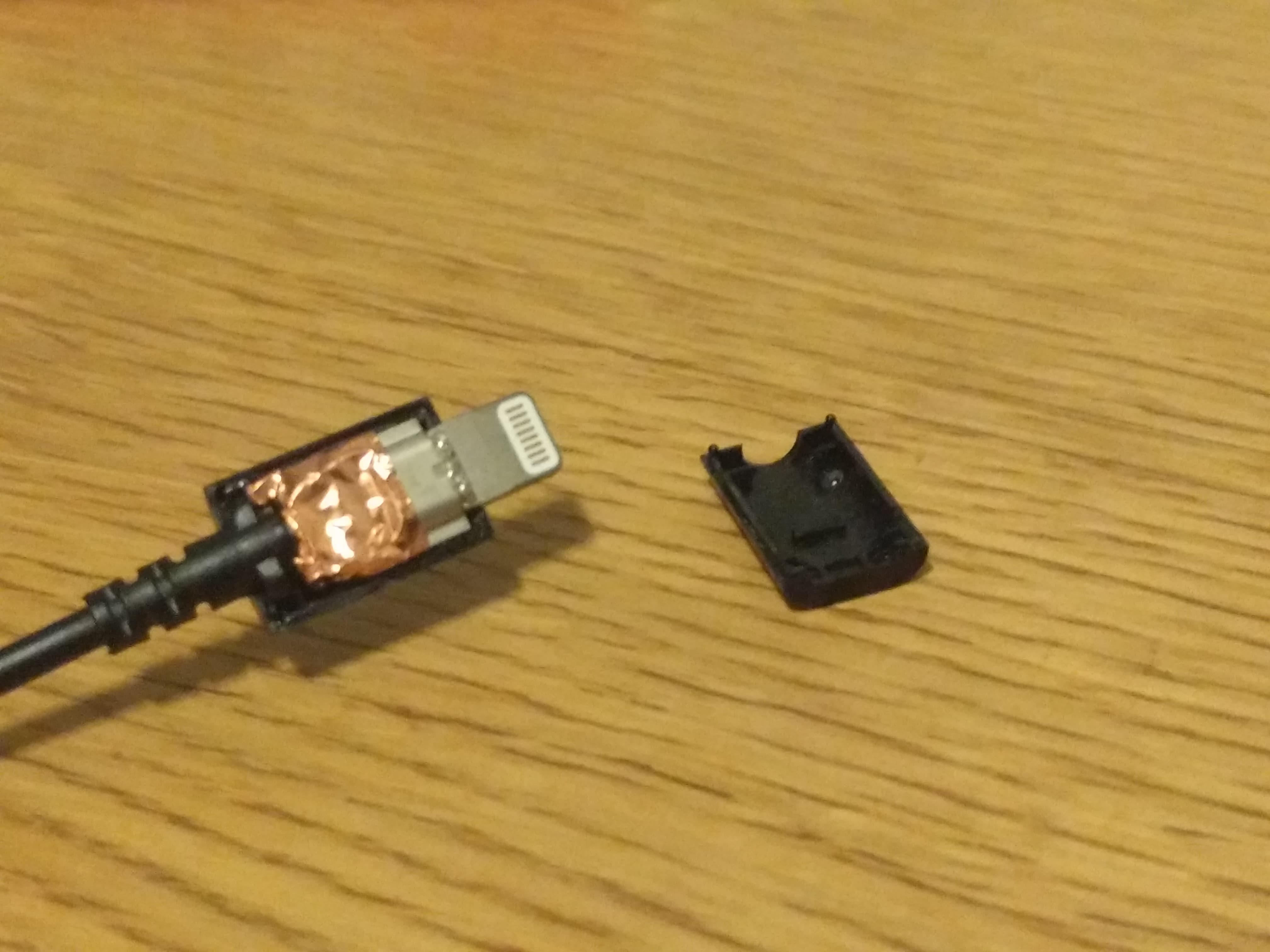 This Belkin Lightning cable's connector just cracked open… but I put it back together. One half locks into the other. Good design.
Apple just announced a new image codec that's based on HEVC but it's not named BPG?! New proprietary thing? No, an ISO standard apparently, created by MPEG.
It's sad that Apple likes MPEG though. I wish they didn't hate Google and just adopted WebP.
WWDC is all weed jokes now, nice :D
evdev support in the psm driver (with proper support for Synaptics touchpads and Thinkpad Trackpoints) landed in FreeBSD -CURRENT! Just set up libinput in Xorg for all devices, very nice. (Without device autodetection — with devd, Xorg wants to use the old keyboard and mouse drivers. Using the udev backend would work, but freebsd-ports-graphics is currently meh.)
So Amazon Lambda has a 6 MB limit on request (and response) size. Binary files have to be Base64 encoded (LOL) which makes the limit even SMALLER! So my micropub media endpoint chokes on full DSLR resolution photos. Yeah the "right way" is to have the API Gateway endpoint upload to S3, and the upload event trigger the Lambda processing which would download from S3, and use a separate Lambda for authentication on that endpoint… but I need the processed URLs in the response body. I need everything to happen in one request! How did AWS engineers not see that use case coming?!
Posted a patch to FreeBSD that makes it recognize Alpine Linux's binaries as, well, Linux binaries. Because running brandelf every time you install something inside a Linux container is bad.
People running Postgres on ZFS in Serious Production™ will tell you to set recordsize to 8k or 16k, because performance. Don't listen to them if you're just running personal stuff on VPSes with expensive storage! Small recordsize kills compressratio. So turn it up and rewrite the database with VACUUM FULL ANALYZE. (My Matrix server: going up from 16K to 128K raised compressratio from 2.11x to 3.08x! That's with lz4.)
AWS Route 53 looks like a nice DNS hosting service because API (automated ACME DNS verification is pretty cool) and automatic config for adding domains to other AWS things but they're really slow with new DNS record types. Still no CAA! And SSHFP! What in the hell, the most powerful Cloud™ company in the world can't add a simple record type?
Mozilla finally approved Transmitter! Finally!

If that's the new "streamlined review process" I can't imagine how slow the old one was. Although I definitely got into the big initial wave of everyone publishing WebExtensions…
Seems like the node.js world isn't too excited about WebAssembly on Node. Come on, it's cool! You could just take a node_modules folder full of image encoders, crypto libs and compressors from a Windows machine to a Raspberry Pi running FreeBSD and it would just work! (And it's sandboxed.)
Quake Champions is awesome (as in the gameplay — performance is meh).
Amazon Web Services is not awesome: it wasn't really obvious that promotional credits aren't spent on reserved EC2 instances :( Also HardenedBSD was behaving weird on it (secadm kernel panic, Python libssl segfaults).
But with regular FreeBSD I've set up a Matrix homeserver (Synapse) on EC2! I am now @greg:unrelenting.technology :) It's working as my new IRC bouncer, so with that I've been able to say goodbye to the previous VPS that served this website (which was still running my ZNC).